Important News
The January 2017 News Letter is now available. If you require to receive the news letter please would you make contact through the Web site.
The next News Letter will be completed towards the end of July 2017

If you would like to know more and become a member of 'The Monarch's Way Association' - please see below and use the NEW Email contact link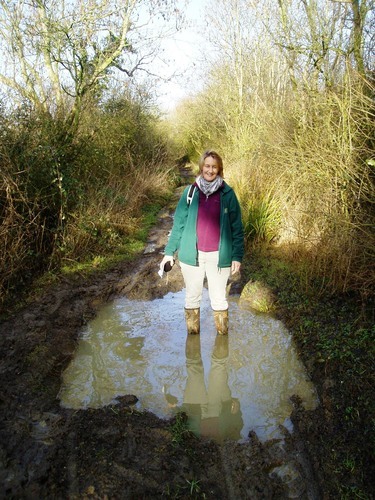 The joys of a Senior Rights of Way Officer - somewhere on the Monarch's Way! This section has been improved significantly

---


The Monarch's Way Association


We believe the period of the English Civil Wars to be, at least constitutionally, one of the most important periods of our history. We also believe that nothing enhances a good walk more than a good theme - we believe The Monarch's Way enjoys both of these ingredients.
The aims of the Association are; to provide a knowledge of the way: to further the historical knowledge of those times: to establish an informal stewardship of the Way; to advise local highway authorities of maintenance issues and to establish and maintain links with like minded organisations.

The Association also creates a Newsletter each half-year giving news of the way, improvements/alterations to the route and any other news items that may be of interest to members. There is no formal subscription fee, all that is required is an email address.

The Monarch's Way Accomodation Guide
Visitors are advised that maintenance of the MW Accomodation Guide now rests again with the Association. This is in three parts to coincide with each of the three books on The Monarch's Way.
For membership or any other information, please send your email address to Contact@monarchsway.50megs.com
---
Completion Certificates
If you are an Association member you qualify for a completion certificate for each of the three books completed, plus a certificate if you wish one to evidence completion of the whole of the Way. All that is needed is a cheque or Paypal payment to the value of £1.00 (UK) for up to 4 certificates and your postal address. For the Certificates we shall of course require some evidence - a few photographs etc that will satisfy the criteria, for example. More information may be obtained by using the email address below.
---
If you require any information about the Monarch's Way Association please make contact using the address below
Contact@monarchsway.50megs.com


---
'Take time while time is, for the time will away.'
(Old English Proverb)